THE DISTURBING RELATIONSHIP BETWEEN
CHUCK CARTER & lAW ENFORCEMENT
Chase Matheson - June 4, 2023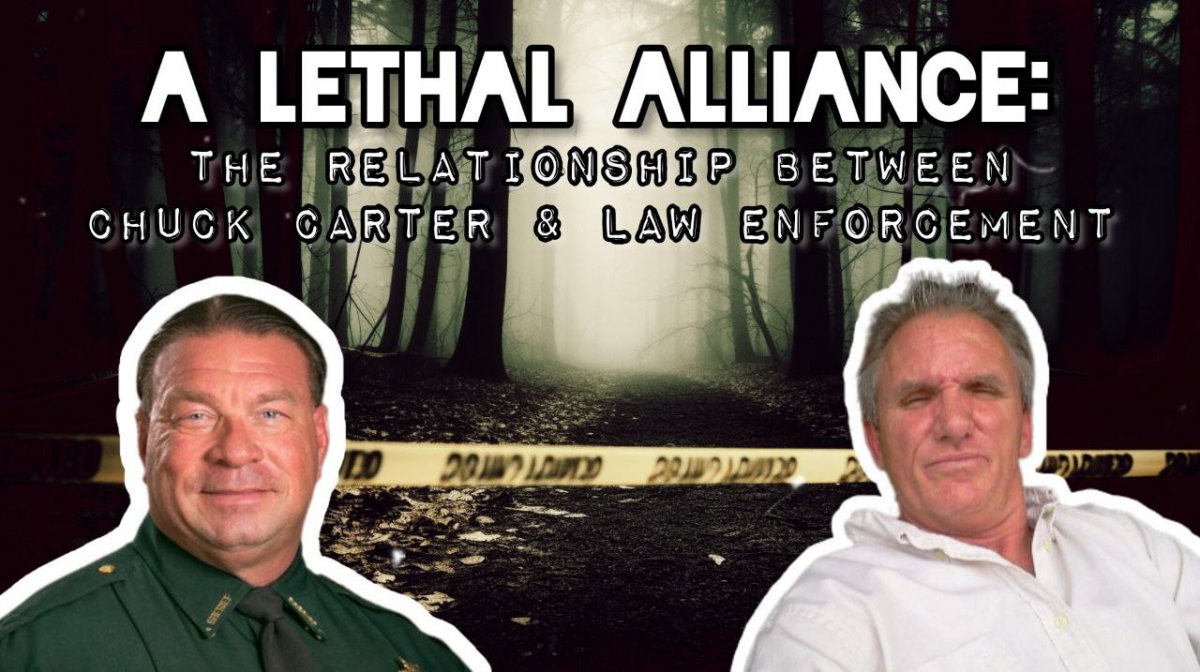 PUTNAM COUNTY, TN --
In October of 2022 a teenage girl, Olivia Daryl Taylor, was reported missing. Unfortunately her body was found in a field off Overstreet Dr east of Cookeville just a few days after she had disappeared. The cause of death was ruled to be a fatal overdose of drugs according to news reports and press releases--delivered and provided by a 63 year-old man Charles "Chuck" Carter Jr of Mountain View Drive in Cookeville. According to press releases at the time Carter admitted to having provided the drugs which caused the teenager's death.
Sheriff Eddie Farris made a press release at the time which blamed her tragic death on the influx of fentanyl flowing in from our open southern border, but could that be projection? Since his arrest in late October, news of the trial has been scarce, and no new details about the suspect have been made public--until now.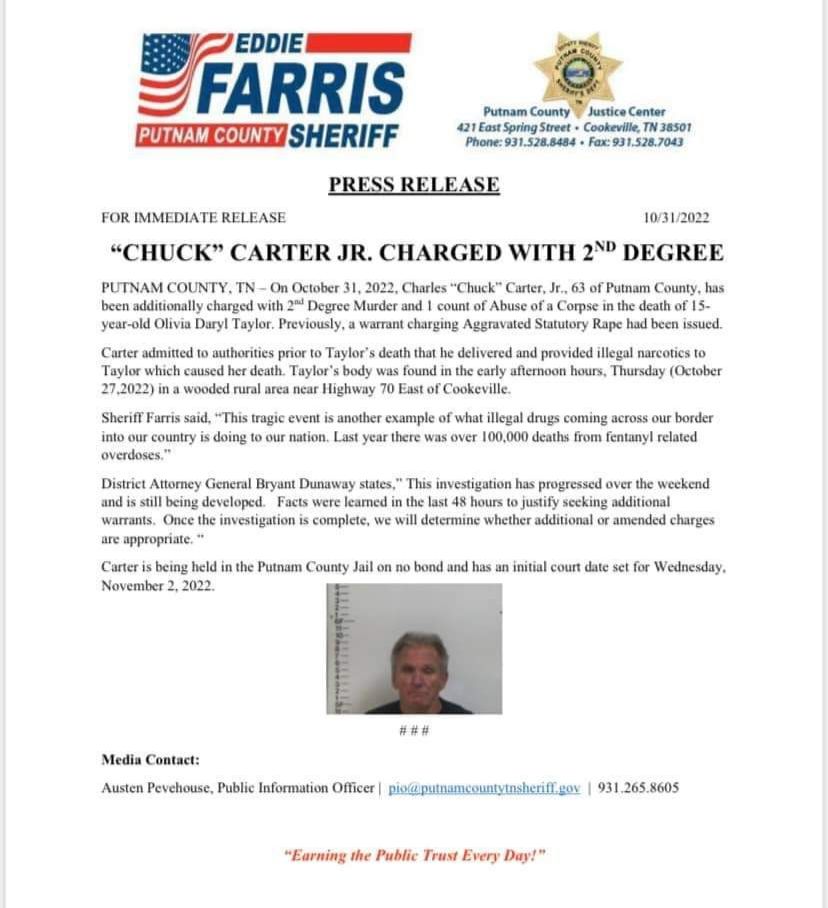 In March, the Patriot Punk Network received a tip that Carter had been transported to the hospital after receiving brutal trauma while in custody. The exact timeline remains fuzzy, but on March 22 District Attorney General for the 13th District Signed a document stating that the inmate needed to be transferred to TNDOC for safe keeping until his next court date--where he was not present on May 22, 2023.

Sources from inside the jail told us that there was more to the story, but would not provide any additional information. This got us looking into the history of Charles Carter Jr. We spoke with multiple retired and current PCSO employees who wished to remain anonymous for the fear of retaliation from law enforcement. None of the sources knew we were speaking to other insiders at the time, and all of them had a similar story--Charles Carter had a proclivity for inebriation, he was a well-known snitch and had a reputation for getting young girls hooked on drugs.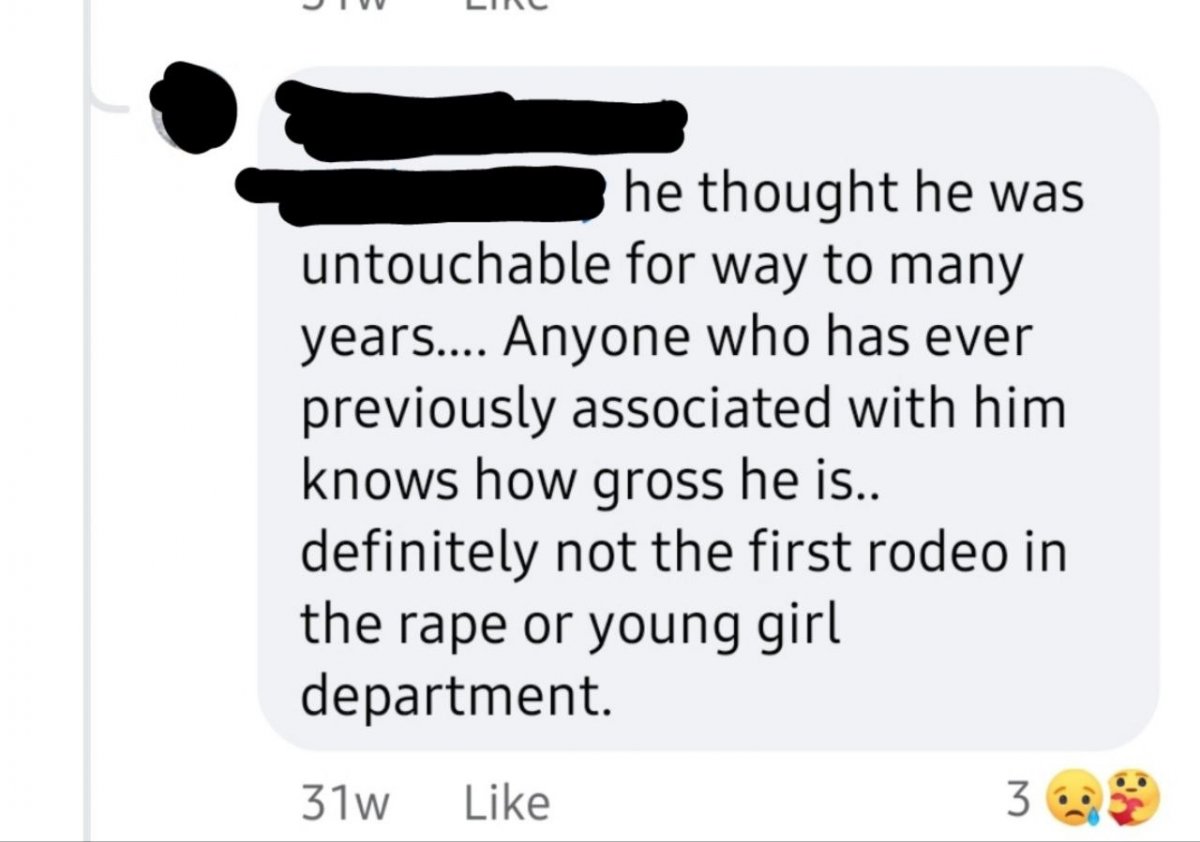 It was also well known online that Carter shared information with the police in exchange for overlooking some of his behavior. Multiple posts and comments accused him of having an affinity for young girls since the 1980's. Charles Carter Jr was a pot of water waiting to boil over, and almost everyone who knew him was aware--the police included.
One law enforcement official with direct knowledge of the matter claims to have raised the issue directly to Putnam County Sheriff Eddie Farris several years ago, saying to the Sheriff, "we have got to do something about Carter, he's getting all these young girls hooked on dope." The official claims Sheriff Farris responded by saying something along the lines of "he gives us good information," and ultimately nothing was done.
We searched Charles Carter's Facebook page, and found he was friends with Sheriff Eddie Farris on an account active from 2013 - 2015. We confirmed with PCSO staff that Carter's house was a "hotspot" for criminal activity, the service of warrants, parties, and on occasion they even looked at his house for runaways.

One of our sources claimed a conservative estimate would be over 200 calls for service since 2014.
We want to know your thoughts--do you believe the Sheriff's Department holds any liability in the untimely death of 15 year-old Olivia Daryl Taylor for allowing the predatory actions of Charles "Chuck" Carter continue for years simply so they could get information? Of all the drug dealers in the nation, few are more hated by common citizens then those who push their product on our youth.
Was there any political connections between Carter's Family and local elected representatives? Carter's father is a very well-respected ex-law enforcement officer. Some citizens claim online that the family's relationship is part of why he was allowed to get away with everything that he did.
Has the problem of drug use gotten any better in Putnam County over the last 40 years? Or has it gotten worse? How many people struggle with addiction every day because individuals like Charles Carter Jr have been allowed to roam free simply because they help law enforcement make a bust from time to time? How many other snitches are free in Putnam County RIGHT NOW peddling their wares on citizens? How many other lives have been ruined by drugs and the people who supply them simply because local law enforcement uses them as informants?
We submitted open records requests in order to confirm the following, but at the time of publication had not received a response:
- How many calls for service were sent to Charles Carter Jr's Address since 2014? Our sources say over 200.
- How much have Carter's Medical Bills cost the taxpayers? We don't feel bad for Carter, although everyone deserves a day in court--but if this incident could have been prevented, the cost of his medical care might have been saved, too. Our sources say these costs exceed 6 figures.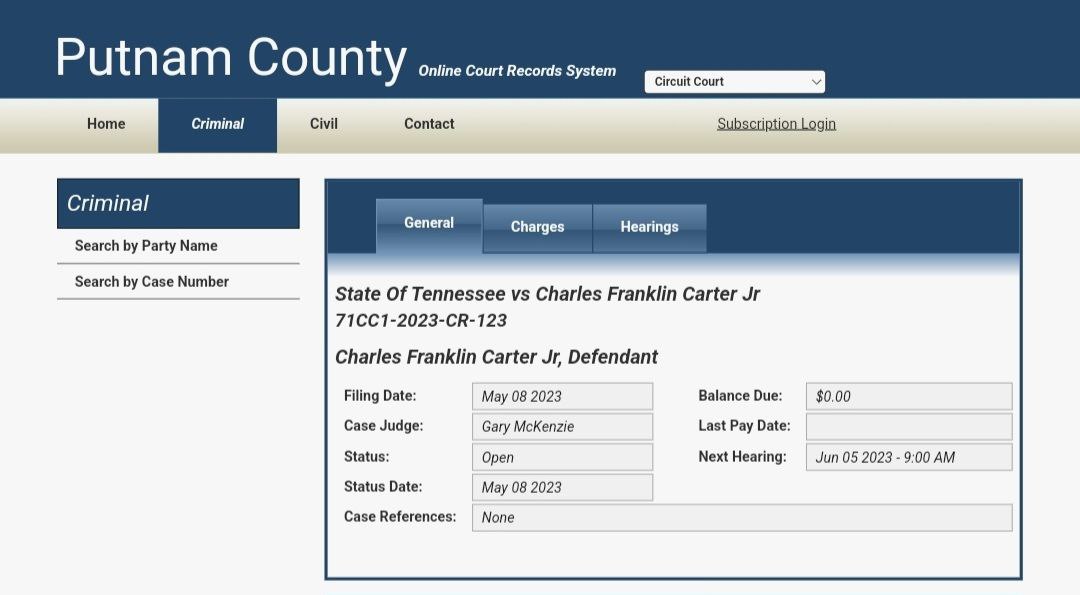 Carter's next court appearance is scheduled for June 5, at 9am at the Putnam County Courthouse. He was transported back into PCSO custody on June 2, 2023.