Never-Before-Seen Messages From Alleged Gang Suggest Government Officials Involved in Cover-Up
Chase Matheson - September 9, 2023
WARNING!!! GRAPHIC IMAGES!! DISCRETION ADVISED!! OVERTON COUNTY, TN -- In a mystery that seems more fitting for Hollywood than the hills of the Cumberland Plateau, one young man's death has left more questions than answers. Aaron Shane Key, age 41, passed away in 2019. Cause of death was ruled suicide by hanging, but there seem to be more questions than answers surrounding Aaron's death.
Shreddergate Scandal Leads to $450,000 Settlement Request; Arrest
Chase Matheson - September 6, 2023
TULLAHOMA, TN -- Shreddergate is possibly one of the largest small-town scandals of the year and hardly anyone is talking about it.
It began when the Record's Retention Officer for the City of Tullahoma--whose office handles records disposal schedules, shredder pick-up and all things related to the keeping of most records in the City--phoned Alderman Kurt Glick and reported to him that Human Resources Director Casta Brice, had rented an additional shredder for a one-time pick-up and was possibly shredding government documents in a closet in the Administrative Building outside the authority granted to her by the city....


Silenced & Censored
TN Schools Muzzle Dissent To Begin New School Year
Chase Matheson - AUGUST 7, 2023
STATE OF TENNESSEE-- In a stark betrayal of American values and principles of transparency, Tennessee schools have commenced the new academic year with an appalling display of systemic censorship on their social media platforms. These tactics, more reminiscent of authoritarian regimes than educational institutions, have raised serious concerns about the moral integrity of those in charge, and what exactly they may be hiding.
Putnam Deputy on Leave After Alleged DUI:

Sources Claim Same Deputy was Investigated for Drunken Gas Station Incident Months Earlier
Chase Matheson - july 31, 2023
PUTNAM COUNTY, TN -- Last Monday Putnam County Sheriff's Deputy Mia Godinez of Baxter was driving off Turrington Road near the White County line when she ran off the road and struck a tree. Newspaper articles in the area suggest she was injured and taken to the hospital, but do not indicate her present location.

A Lethal Alliance
The Relationship Between Chuck Carter & Law Enforcement
Chase Matheson - June 4, 2023
PUTNAM COUNTY, TN -- In October of 2022 a teenage girl, Olivia Daryl Taylor, was reported missing. Unfortunately her body was found in a field off Overstreet Dr east of Cookeville just a few days after she had disappeared. The cause of death was ruled to be a fatal overdose of drugs according to news reports and press releases--delivered and provided by a 63 year-old man Charles "Chuck" Carter Jr ...

Sumner County School System Faces Imminent Lawsuits Amidst Toxic Work Environment Allegations:
Chase Matheson - May 20, 2023
SUMNER COUNTY, TN -- In a not-so-shocking turn of events, the Sumner County School system finds itself teetering on the edge of a legal battle as allegations of a toxic work environment continue to mount. With an unwavering commitment to truth and justice, the Patriot Punk Network has been investigating this case ever since the original whistleblower email surfaced, and the evidence suggests that the school system is undoubtedly headed for a lawsuit. Some staff have already began speaking with attorneys.

The Truth Behind the Tennessee 2022 Gubernatorial Primary
Chase Matheson - may 11, 2023
STATEWIDE, TN -- Lockdowns, Toll Roads, and now Red Flag Laws--Governor Bill Lee's 5 years as governor have been anything but boring. Many of the decisions made by Governor Lee have been met with extreme criticism from the core supporters of his own party, but none of that mattered in 2022 when everyone in Tennessee decided to throw their support behind Ole Bill and he was allowed to run unopposed in the GOP Primary-at least that's what the corrupt TN GOP wants you to think.
How Safe are Sumner County Schools?
Chase Matheson - May 10, 2023
SUMNER COUNTY, TN -- New details are emerging surrounding whistleblower complaints from employees of Sumner County Schools. You may remember that in March, two Whistleblower Emails were released to the press. The first of the complaints detailed numerous issues with the pay scales of teachers, among other things. The second was from a whistleblower at EB Wilson High School which detailed falsified safety drills, routinely unlocked doors, and retaliation against those who spoke up.

Promiscuity in Putnam:
Cops Catch Clap?
Chase Matheson - April 20, 2023
OVERTON/PUTNAM COUNTY, TN -- Reports are emerging regarding another alleged sex scandal involving Tennessee law enforcement officers, this time in Overton and Putnam Counties. The Patriot Punk Network has recently learned of a developing story similar in nature to the LaVergne PD Scandal, with the original tip being reported to have taken place at a gas station in Livingston, TN. Our investigation has not been able to independently confirm the details of the incident, but we have spoken to a member of Law Enforcement who says crystal-clear video exists. Our subsequent investigation has revealed there could be also be some on-the-clock promiscuity going on, too.

Are Tennessee Schools Covering Up for Child Predators?
Chase Matheson - april 17, 2023
BENTON COUNTY, TN -- Are High School Teachers routinely sleeping with their students in Benton County? Are these cases being brushed off by the local administration? You may remember that in February WSMV reported that a Benton County educator had been accused of inappropriate conduct with a student. The story didn't say much else, other than quoting the school by saying the teacher had been suspended and that the local authorities were investigating. The story didn't jive with what our sources were telling us, so the Patriot Punk Network put boots on the ground and started digging.

Red Flag Laws: Solution or Problem?
Chase Matheson - April 12, 2023
Red Flag Laws are one of the most controversial legislative measures being proposed in Tennessee in the wake of the Covenant School Shooting. Even if the Governor wants to call them "Order of Protection" laws, the noble intention behind them is to prevent gun violence by identifying potentially dangerous individuals and removing their firearms before they can harm themselves or others. But the road to hell is paved with good intentions, and Red Flag Laws are no exception. While they may seem like a solution, they can also be a problem in their own right.

Sumner County Schools Whistleblower Claims Falsified Documents & Retaliation
Chase Matheson - March 29, 2023
I have reached out to Sumner County's media relations just as I did regarding the inappropriate and extremely sexual song played at a middle school dance, but I don't expect to hear anything back. If I do, I will publish their response. Be the change you want to see, report corruption to Tips@PatriotPunkNetwork.com

11 Serious Concerns with the Benton County, TN Election Commission
Chase Matheson - july 22, 2022
Many of you remember the "Hostile takeover" of the Benton County Election Commission. For those who don't there is a recap included in this article. If you do remember, feel free to skip to the list by clicking
"Read More"
EXCLUSIVE AUDIO: Judge, Seeking Re-election, OD's in 'Half-Hearted' Suicide Attempt
cHASE mATHESON - JUne 9, 2022
OVERTON COUNTY, TN -- Suicide is not a joking matter. It is not something you mock someone over, nor is it something to be taken lightly. People very close to me have left this world due to suicide, and the emotional damage endured by the families lasts forever. Suicide is the leading cause of gun death in America, and is one of the leading causes of overall death. The Covid Pandemic exacerbated this issue, and it is becoming a problem that needs to be addressed.
1st Amendment Audits: Social Media Edition
Chase Matheson - MAY 20, 2022
Just a quick guide on how to hold public officials accountable from the comfort of your own home! I am not an attorney, nor did I stay at a Motel 6 last night, but I have lots of experience with social media, the 1st Amendment, and holding public officials accountable.
'Lame Ducks' to Choose New Director of Education
cHASE mATHESON - MAY 13, 2022
RUTHERFORD COUNTY, TN -- On May 3, 2022 the Rutherford County GOP Primary resulted in several huge incumbent-upsets for the County School Board. Incumbent Chairwoman Tiffany Johnson lost by nearly 20% of the vote to challenger Katie Darby while incumbent Tim Holden, who was appointed by the Rutherford County Commission late last year, lost by ~5% to Caleb Tidwell in Zone 3. You also had Frances Rosales secure an unopposed victory in Zone 7, but Caleb and Frances both still have to win the General Election in August to secure positions on the board. There is 1 thing for certain, and that is that at least 3 new Board Members...
READ MORE.
Election Interference in Tennessee's 16th Judicial Race?
Chase Matheson - april 28, 2022
RUTHERFORD/CANNON COUNTY, TN -- Micheal Jones, candidate for Circuit Court Judge in the 16th Judicial district has released a video accusing the Rutherford County GOP Chairman Austin Maxwell of conspiring to keep him off the Republican Primary ballot. As it stands, no other Republican candidate qualified, or attempted to qualify, to run in this race. The incumbent, was originally appointed by Governor Phil...
read more
"He'll Have my Back":
A TRASH MOUNTAIN OF UNCOVERED DISCIPLINARY INFRACTIONS BRINGS MAYOR KETRON'S PERSONNEL CHOICES INTO QUESTION
sam adamz - april 28, 2022
RUTHERFORD COUNTY, TN - One of the most crucial factors during election season is the integrity of each candidate who asks for our votes. When we are choosing those candidates, we are often sold on the level of morality & trustworthiness of each contender. These folks spend substantial amounts of money on political advertisements, mailers & signs to convince us that they share our values in order to secure our support. But are they always telling us the truth? A simple way to get an idea of one's character is to evaluate the individuals they choose to surround themselves with. How important - and necessary - is it to build a support staff with honest, decent, competent & vetted employees as the Mayor of Rutherford County?
Decades Old Assault Allegations Against Judicial Candidate Surface
Chase Matheson - april 12, 2022
BENTON COUNTY, TN - Tennessee's 24th Circuit Court Judicial seat is up for grabs this year after incumbent judge, the Honorable Donald Parish, announced he planned to retire at the end of this term. The 24th District runs along the Tennessee River and includes Benton County, Carroll County, Decatur County, Hardin County and Henry County.
Rutherford County Schools Director Search Timeline Under Scrutiny
chase matheson - april 12, 2022
RUTHERFORD COUNTY, TN - If you've kept up with local school board news you've likely heard that Director of Education Bill Spurlock is being replaced. The decision came after a poor annual review and numerous reports of bullying came to light, making parents and board members skeptical about his ability to manage the 4th largest school district in the state of Tennessee. Frances Rosales, who is running for School Board in Zone 7, raised concerns in a Press release...
Election Integrity, Assault, & Intimidation
Chase Matheson - april 6, 2022
BENTON COUNTY, TN - Back in April of 2021 the Patriot Punk Network covered a story regarding Election "Hanky Panky" in Benton County. Some outlets even described the scandal as a "hostile takeover to eliminate paper ballots". Since then, a few women in the town of Camden have stayed vigilant and gotten involved. Their reward? They were assaulted, criminally charged, and are now being sued for $300,000.00 by the individuals who assaulted them.
Rutherford County Schools Now Hiring New Director
sam adamz - march 31, 2022
RUTHERFORD COUNTY, TN - While the venue may have been familiar, Monday's Rutherford County school board meeting was anything but ordinary. Convening on the first morning of the Spring Break holiday, board members voted to amend Rutherford County Director of Schools Bill Spurlock's contract to end his tenure at the helm of the 4th largest school district in Tennessee.
Citizens Raise Ethical Concerns with Putnam County Sheriff's Office After Human Remains Discovered
Chase Matheson - march 29, 2022
PUTNAM COUNTY, TN - It's very likely you've seen in the news this week reports that remains had been found in Cookeville, TN. These remains belonged to a young man who had been missing for nearly the last year, and whose family had been working night and day to find peace. After the discovery, the Putnam County Sheriff Eddie Farris issued a press statement. "Over the last nine months since ...

Wayne Miller Announces Run for State Rep District 74
Chase Matheson - February 27, 2022
HUMPHREYS COUNTY, TN - On Thursday February 24, 2022 sitting Chairman of the Humphreys County GOP Wayne Miller announced that he is stepping down. He was not stepping down as a way of getting out of politics, instead Mr. Wayne Miller announced...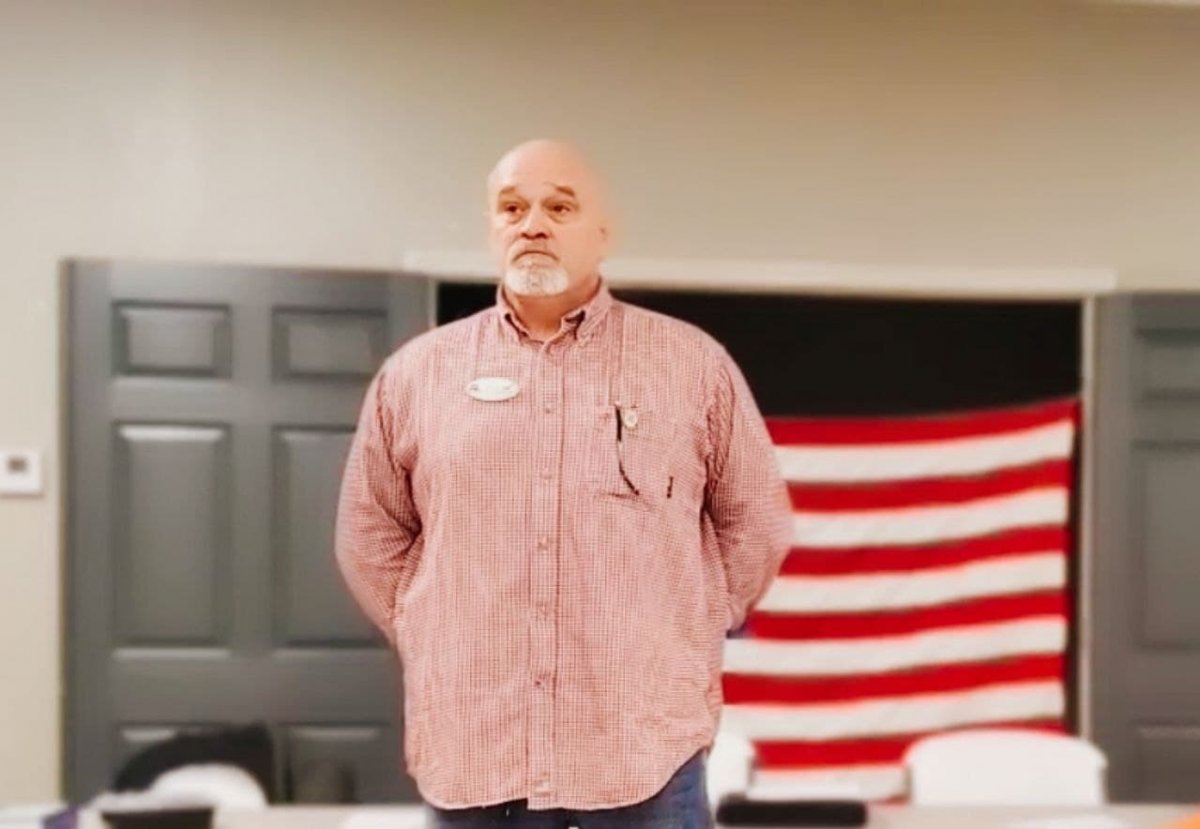 Rutherford County Mayor Speaks at Spaghetti Dinner, Gets Largely Ignored
Chase Matheson - February 26, 2022
Friday February 25, 2022 a group of republicans and independents from Rutherford County gathered for a spaghetti dinner. For those of you who don't know, spaghetti dinners are...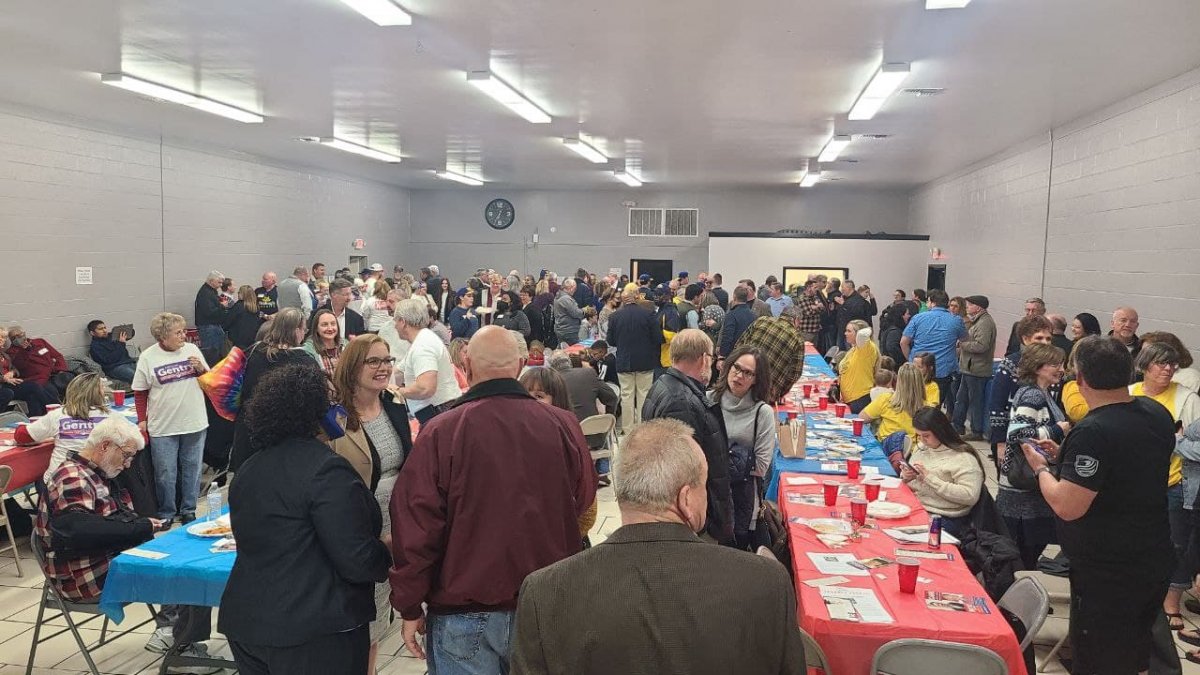 TN Woman Indicted on 18 Counts Aggravated Statutory Rape & More
Chase Matheson - February 15, 2022
A woman from Englewood, TN has been charged with 25 Felonies, most involving sexual misconduct including over a dozen counts of Aggravated Statutory Rape...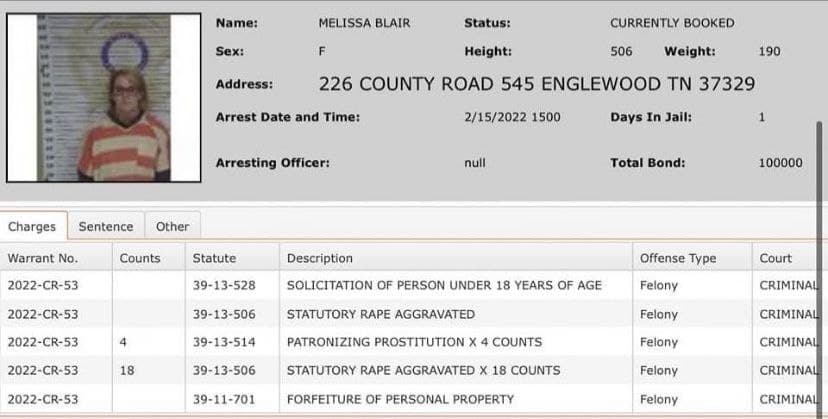 Charges Dismissed in Case of Rutherford County Parent
Chase Matheson - February 15, 2022
The Parent who was arrested in 2021 after picking his son up from school has had the charges against him dismissed. Attorney for Adam Williams filed a motion to dismiss which was granted on February 4, 2022...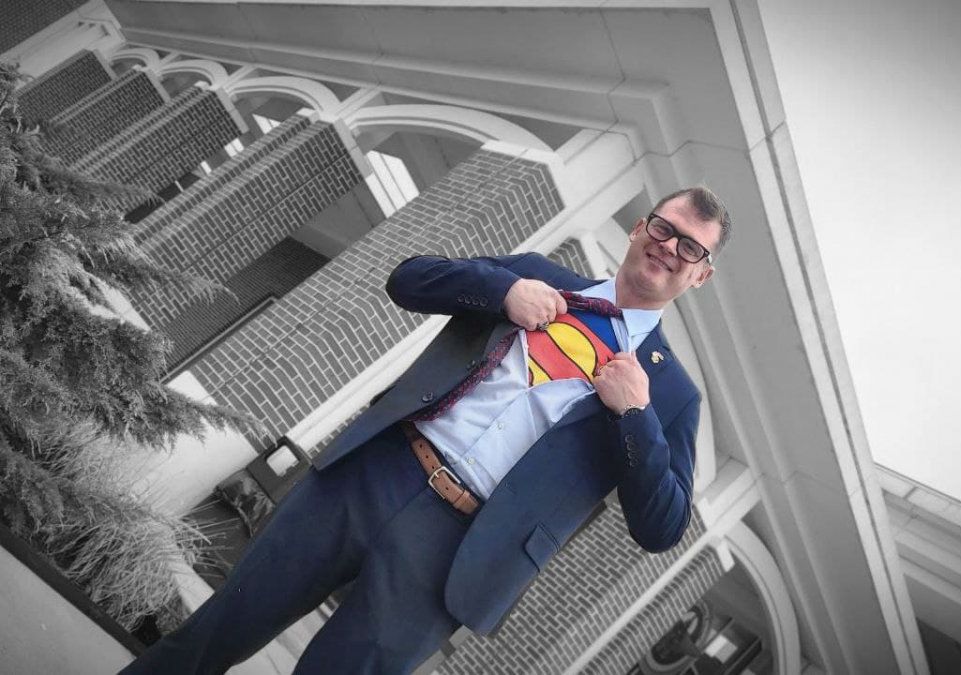 Rutherford County, TN Parent Arrested!?!
Chase Matheson - January 25, 2022
Did you know that Registered Sex offenders are allowed to pick their children up from school, but that other parents have been banned from doing just that? Adam Williams, lifelong resident of Rutherford County, was arrested by the Rutherford County Sheriff's Office within 24 hours of picking his child up from school in early November. Mr. Williams alleges that the arrest is retaliation...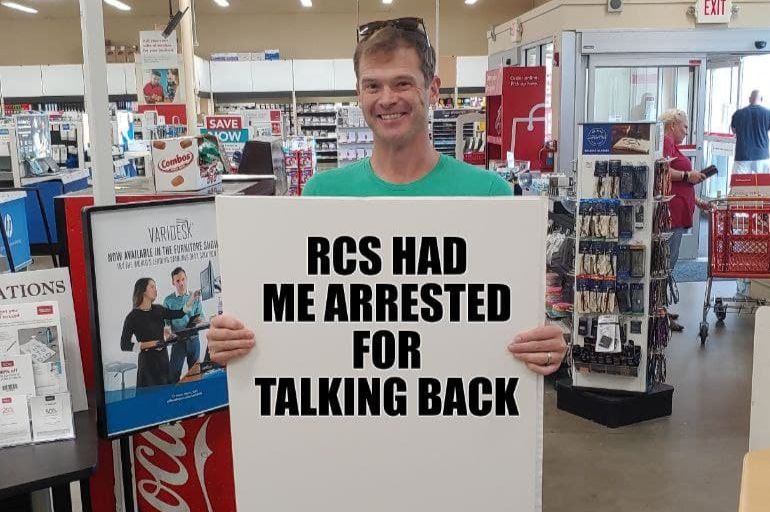 Suit Filed Over Election Assault
Chase Matheson - january 17, 2022
BENTON COUNTY, TN - On Thursday January 13, 2022 Camden, TN City Alderwoman Debbie Baldwin, her daughter and school board candidate Crystal Baldwin, and a retired Veteran Debra Capriato, with the help of
Act Free NOW
, filed suit against now-former Election Commissioner...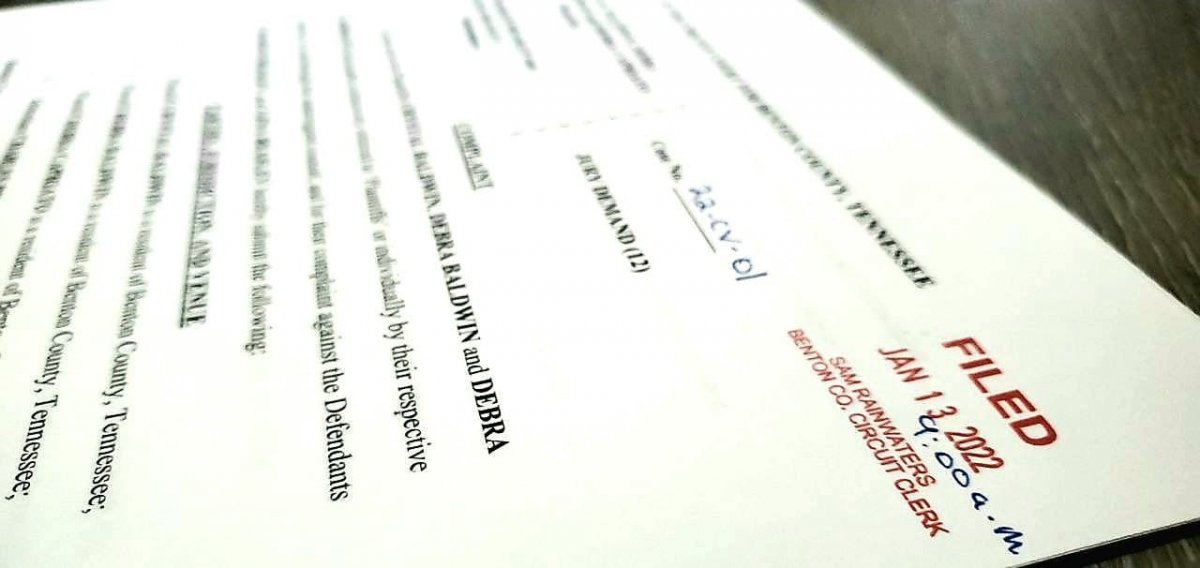 Beasley Resigns From Election Commission
Chase Matheson - january 13, 2022
Gina Beasley Resigns From Benton County, TN Election Commission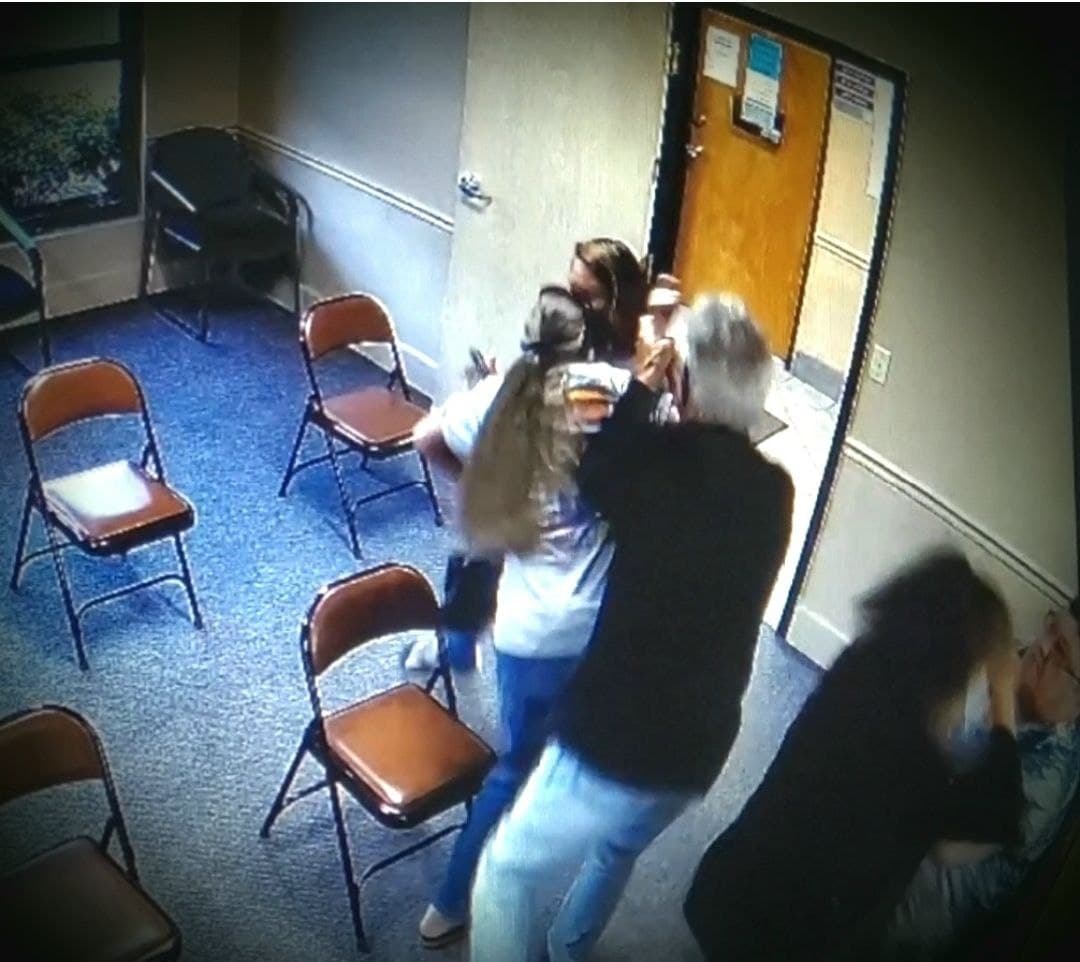 Parent Brings 'Fiery but Mostly Peaceful' Posters to TN School Board Meeting
Chase Matheson - october 2021
This is where you will write the 1st 3 or 4 sentences of your article. Readers will click on "Read More" and be taken to a full version of your article.