Beasley Resigns From Election Commission
CHASE MATHESON - JANUARY 13, 2022
BENTON COUNTY, TN - On September 23, 2021 appointed Election Commissioner Gina Beasley was involved in an assault after the public meeting in Camden, TN. Involved in the incident was Gina Beasley, her husband Al Beasley, Crystal Baldwin (a citizen and school board candidate), Debbie Baldwin (City Alderman), and Debi Caprioata (veteran). The assault begins shortly after the meeting and appears to begin after Gina slaps Alderwoman Baldwin's arms while she's trying to record a video. You can watch the video below.

There was a special called Election meeting on January 13, 2022 and at the start of the meeting it was announced that Gina Beasley had resigned her position. You can watch the video of the reading of her resignation letter, and find a copy of the letter below. In the letter Gina cites harassment, libelous publications, and "hate speech directed towards [her]" as the reason for her resignation, but did not mention the September 23, 2021 incident at all. Since news and video of the incident was made public, dozens of people have been publicly demanding Gina's resignation.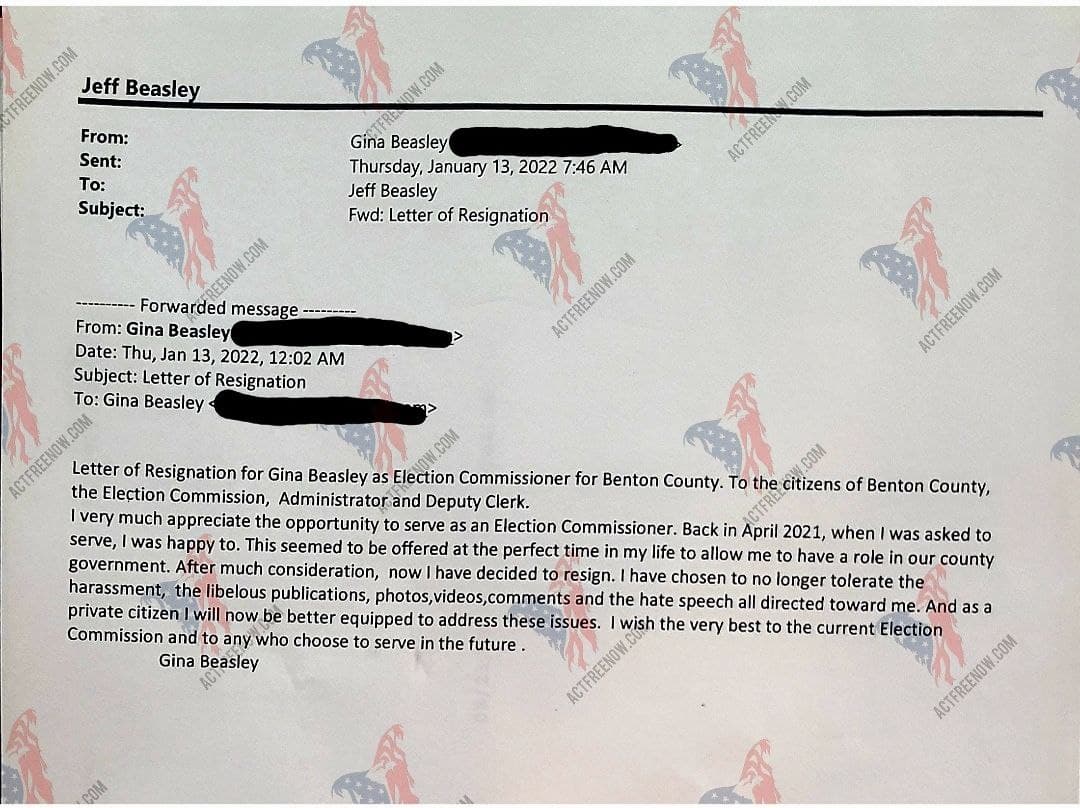 Video of the Assault Located Below Advertisements.
Sponsored By: