Decade Old Assault Allegations Against Judicial Candidate Surface
Chase Matheson - April 12, 2022
BENTON COUNTY, TN - Tennessee's 24th Circuit Court Judicial seat is up for grabs this year after incumbent judge, the Honorable Donald Parish, announced he planned to retire at the end of this term. The 24th District runs along the Tennessee River and includes Benton County, Carroll County, Decatur County, Hardin County and Henry County.
One of the prospective Republican candidates is
Terry Leonard
. Mr. Leonard has been an attorney since 1986 and grew up in Benton County, TN. Recently the Patriot Punk Network obtained pictures along with copies of a police report from 2011. The pictures, seen below, show dark bruises and a bloody wound on a female allegedly caused at the hands of Mr. Leonard. According to the report the woman had lived with Leonard at some point and was going to his house to
retrieve
money and other belongings.
The Sheriff's Department
Preliminary
Investigative Report Narrative that was included with the pictures allege Mr. Leonard not only choked the victim, but kicked her in the stomach where she had recently had surgery, splitting open a wound. The narrative also includes the following
excerpt
:
"Terry Leonard tells her he is not going to give her the money back and says he is calling Tony King to get her [victim] put in jail. She states that Leonard tells her he is untouchable."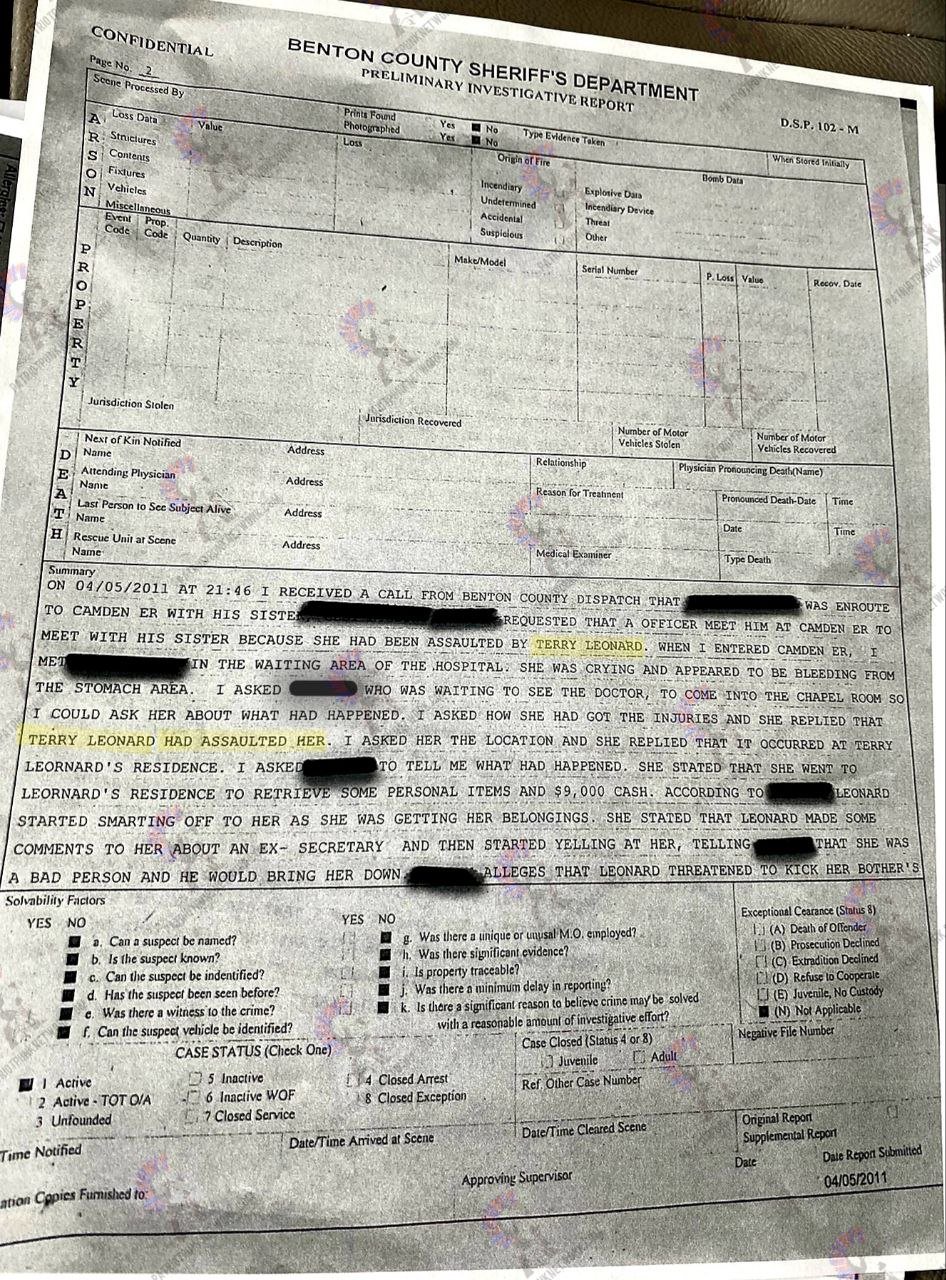 NARRATIVE OBTAINED FROM ANONYMOUS SOURCE
The victim alleges in the preliminary narrative that she eventually was able to crawl to her car and get to her brother's home. Her brother then took her to the Emergency Room. Read the report and view the pictures at the bottom of this article. VIEWER DISCRETION IS ADVISED.
This raises the question: What eventually happened in this case? We pulled a background check and it appears Terry Leonard has no criminal history, at least that we could find. The charge may have been expunged or a plea deal worked out, or there may have never been charges brought; Benton County is not exactly known for being forthcoming with information. We have reached out to Mr. Terry Leonard for comment, but at the time of this publication we had not received any response.
If these allegations are true, is Terry Leonard qualified to be the next Circuit Court Judge over Tennessee's 24th District? You get to decide. Leonard faces Vance Dennis and Bruce Griffey in the Republican Primary. Early Voting Starts tomorrow, April 13 and the Primary date is May 3.
PICTURES BELOW ARE GRAPHIC
VIEWER DISCRETION IS ADVISED