Sources Claim same deputy was investigated for
drunken gas station incident
Chase Matheson - july 31, 2023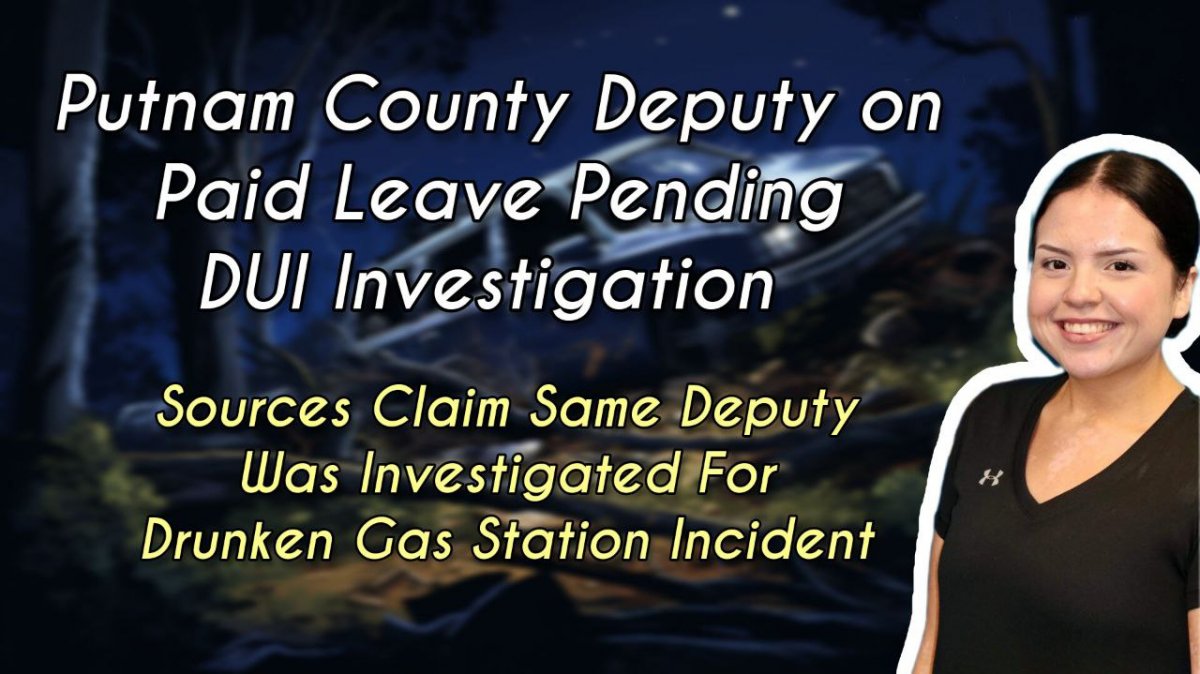 PUTNAM COUNTY, TN --
Last Monday Putnam County Sheriff's Deputy Mia Godinez of Baxter was driving off Turrington Road near the White County line when she ran off the road and struck a tree. Newspaper articles in the area suggest she was injured and taken to the hospital, but do not indicate her present location. It has been confirmed she has moved from her Apartment in Baxter and will likely return to Smithville to stay with family. 3 Sheriff's Deputies were also seen at her house the same day family moved her stuff out.
This is not the first time the Deputy, who had been at the Department almost exactly 1 year, was suspected of engaging in erratic behavior while intoxicated off duty. Nor was this the first time Godinez has been placed on Administrative leave during her short law enforcement career.
As stated in the previous article, I submitted requests for the employees' personnel files. Mia's file revealed she had been employed with 2 different law enforcement agencies prior to her move to Putnam County Sheriff's Office. Her first was as a corrections officer in Dekalb County Jail where she worked for about 3 years. Her file included approximately 33 reprimands, warnings, or other form of documented corrective action, an average of almost 1 per month. All of the offenses seemed to be minor infractions, however, and Mia soon applied for the Lebanon Police Department. In just a few months Godinez graduated from the Police Academy to become a certified law enforcement officer, and even made it to the Lebanon Police Facebook page.
Unfortunately Godinez's stay with Lebanon would be short-lived. Less than 3 weeks after graduating and beginning work with her Field Training Officer, she was placed on Administrative Leave and later terminated for "Conduct Unbecoming" after a domestic situation between Godinez, her FTO, and his wife. You can read the notices for yourself below.
Less than 1 month after her termination from the Lebanon Police Force, she was hired by Putnam County Sheriff Eddie Farris. Instead of reviewing her employment history and mentoring the young law enforcement officer, helping her make better decisions and guiding her as a leader would, Sheriff's Eddie threw her to the wolves where she spiraled out of control.
This isn't the only officer with a questionable resume that Sheriff Eddie Farris has
hired
, or possibly even enabled, but more on that another day (probably next week).
Law Enforcement is a difficult profession, and it's impossible to make everyone happy. Deputies make mistakes and there must be accountability for those mistakes while maintaining a sense of compassion and understanding that they are also human.
Similarly, when electing a Sheriff it's important to remember, aligning political ideals are not the only trait that's important--leadership ability is equally necessary for effective law enforcement in your community.